زمان مطالعه:
6
دقیقه
The Ukrainian band White Ward can be considered one of the "bravest" bands in post-black metal music. Brave because this quintet band has never been afraid of innovation and creativity. Their use of the Saxophone is commendable and it may be the first time that in Post-Black Metal genre such combination has happened this special way. You can find this with Dark Jazz style and Dark Noir atmospheres all over the album. This band is on the way to becoming one of the pioneers in metal music; And maybe even now they reach to that level. In all of their three albums, the presence of the saxophone is evident and its progress is upward.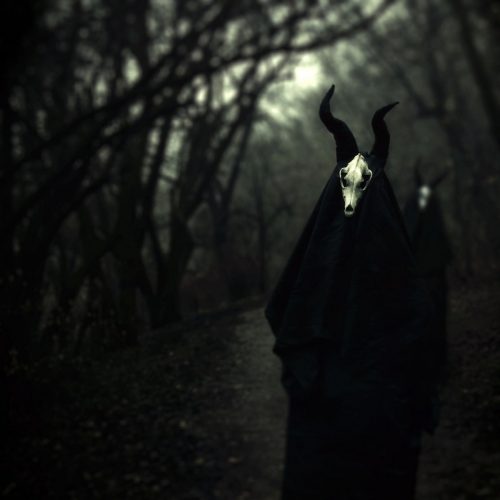 In the first album Futility Report, the band is more interested in trying a fusion of Dark Jazz with noir and avant-garde themes, and of course, they succeeded in that. Foggy streets empty of pedestrians, soulless lights of cars, coldness, loneliness, ecstasy, and fatigue resulting from wandering are the emotions that are conveyed to you in this album. Despite all this, it seems that the Band has not yet achieved what he wants. Yes, they want something more unique. It should be noted that they're not limited just to the post-black and dark style, but other styles and elements such as post-punk, avant-garde, neo-folk, and even sludge can also be recognized in their music.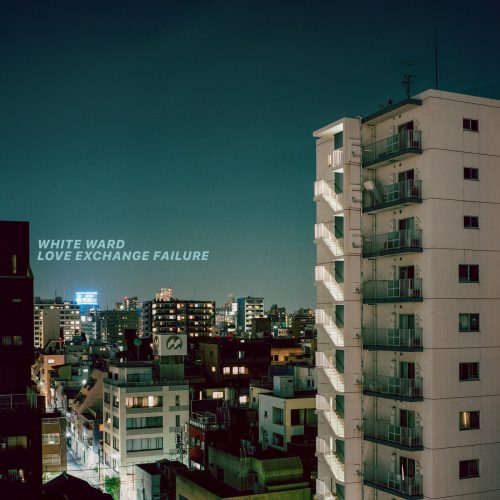 Atmosphere of the second album Love Exchange Failure is very close to the movies of the famous director David Lynch, and it is safe to say that the band owes this to their master saxophonist, Dima Dudko. Dreaminess and mysteriousness, longing and sadness, captivity and decline of the 21st-century human being, alone and drowning in desires and needs and… are the feelings that White Ward tries to convey to their listener and perform this in its best possible way. The band's music is strange and innovative, which separates them from other similar post-black metal bands and cliches. There is no blasphemous lyrics against religion and no usual stereotypes of black metal bands like the mysteriousness of their beings and no make-up. Instead, you can find a beautiful sadness in the Love Exchange Failure album! which is accompanied by dramatic piano and sad saxophone. The album cover also beautifully depicts the loneliness and isolation of the urban man trapped in modernity.
Now through this introduction we can discuss about their third album False Light. The most important thing that separates this album from its predecessors is the theatrical and cinematic nature of the album; even more than the second album. The first track, Leviathan, starts in a contemplative mood, leaving you floating in your thoughts, but it doesn't take so long and suddenly you notice this sleeping monster awakes after a minute. This track can be considered a demo of the whole album because all the styles and elements that are still in the whole album can be found in this track. Jazz music, lurid and extreme black metal, melodic lead guitar, clean vocals, numerous passages and the use of electronic music and especially synthesizer flow throughout this album. In the second track Salt Paradise, the heaviness of the instruments has been reduced and mostly clean vocals and guitars stand out. Of course, on the other hand, traces of Country and Neo-folk styles can be found in it. Of course, one point is also interesting in the meantime; This album contains 5 full metal and 3 bridge tracks. Along with Echoes in Eternity and Downfall, Salt Paradise gives you a chance to calm your mind and prepare for the next tracks. Phoenix, which is one of the best tracks of this album, begins with a vague and mysterious atmosphere played by the bass guitar and synthesizer, and after the acrid melodic black metal accompanied by the trumpet, it would delight the listener. Silent Circle keeps you floating on calm water and occasionally sends waves towards you. After 20 minutes, Echoes in Eternity calls you to calm down between the curtains to knead your mind a little and prepare for 20 turbulent minutes. Enjoy the unique and indescribable coolness for about 4 minutes. The next track is a mythological and symbolic storyteller. The story behind Cronus is about a five-year-old boy who is shot dead by the police. As its name implies, Cronus actually devours his children by virtue of his absolute power, as the machine of oppression in any government does; Especially the one who feels threatened by them. The important thing is that the band has been able to manifest this feeling in the form of sound and in its best way to their listeners. Even in this track, traces of Gothic Rock can be felt, and the voice of Vitaliy Havrelinko, the guest member of this album, has also made this track peculiar. Now we are going to leave comments on False Light; In this almost 15-minute track, we see avant-garde riffs and passages, solo guitar and beautiful clean vocals. The track starts dementedly and after only 5 minutes we see a new song in the womb of False Light has just been born. It is as if that destruction in Cronus has become another birth in this track. Downfall, as the finale, leaves you in total darkness, suspended and pensile in the dark to sink into yourself and taste of the falling down. In this song, you can clearly feel the influence of the German Funeral Doom Jazz band Bohren & der Club of Gore, and the more interesting thing is that there is a monologue behind the sounds, and the theologian challenges the nature and philosophy of human existence.
White Ward, which actually refers to the white room in mental hospitals, has skillfully presented the human condition in an abstract way, which is full of suffering and sorrow and is searching for a soothing answer to his pain! And this is where the title of the album reveals itself. The cover of the album is also consistent with its name. Color image of a house in the middle of nowhere and in pure light. This house may look beautiful from a distance, but up close it is nothing more than a ruin; And at the same time, it can be extended to human nature.
White Ward
Facebook | Bandcamp